Full Time Mechanic – Cleveland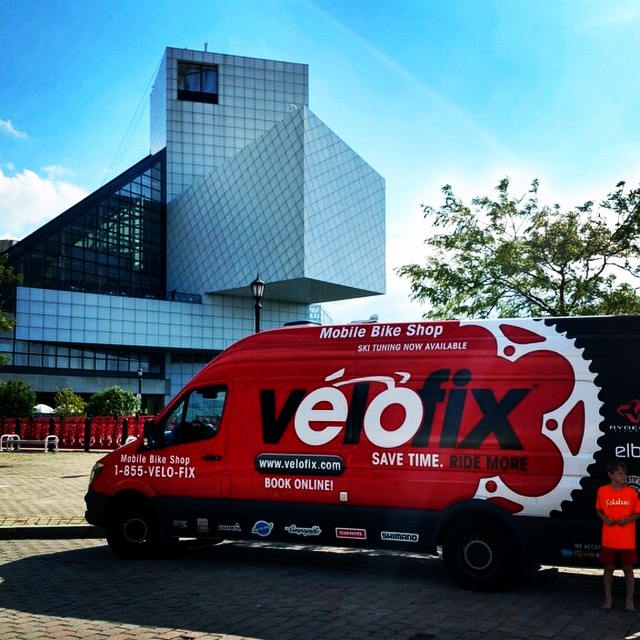 velofix is a full service mobile bike shop, equipped with all the tools, parts, and accessories to get the job done. In addition to providing on-demand bike maintenance and repair to individual and corporate customers, velofix sells and delivers bikes for more than 25 velofix DIRECT partner brands. velofix is the 7th  fastest growing franchise in the US and was named one of Entrepreneur's Top 500. Visit www.velofix.com for more information.
Velofix Cleveland is looking for a full time operator and mechanic to help service the growing territory and customer base. The Cleveland/Northeast Ohio market is uniquely well-suited to velofix's "Save Time, Ride More" motto and demand for service is very strong.
We are looking to hire full-time entrepreneurial bike enthusiasts with great mechanical and interpersonal skills to manage and operate our mobile bike shops. Are you passionate about cycling, committed to providing exceptional customer service and have a proven track record working on a variety of bicycles? If so, read on and contact us!
The ideal candidate is certified by the Barnett Bicycle Institute, United Bicycle Institute, or has equivalent training and professional experience. A clean driving record is a must.
We offer a competitive salary plus tips
Qualifications
Trustworthy, mature, self-motivated individual with an entrepreneurial spirit, excited to build a business in a key market
Passionate about cycling and familiar with cycling equipment, the industry, and local cycling scene and events
Great interpersonal skills- previous sales and customer service experience is a plus
3-5 years or more experience in bike industry/as a mechanic and working well with other people towards a common goal
Certifications are a plus (Barnett, UBI, etc)
Appreciates support, professional development, opportunity and success
Excellent customer service, social media and communication skills
Flexibility- willingness to work on weekends and evenings, ability to juggle different tasks (invoicing, inventory, event coordination, etc)
Independent worker, able to manage time to meet scheduled appointments
We are passionate about the sport of cycling, and looking forward to continuing to grow
the Cleveland market. We will provide ongoing training and support with opportunity to
grow and learn.
Please forward your resume to jake@velofix.com.
---