Full Time Mechanic – Velofix Windsor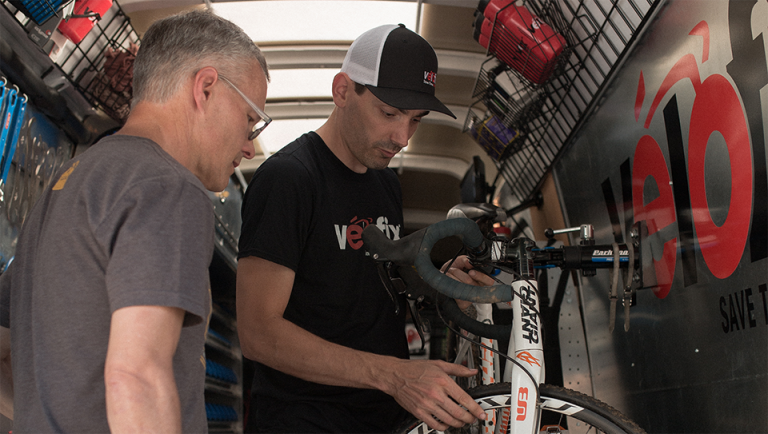 If you are passionate about cycling, have strong mechanical skills for both road and mountain bikes and enjoy working directly with people, this unique position may be for you!
velofix Windsor is looking for a full time bike mechanic to operate our velofix van in the Windsor, Chatham, Sarnia area. You will be working from a fully customized Mercedes Sprinter van completely outfitted with all the tools and parts required to provide an exceptional service experience for our customers. You should have completed a recognized professional bicycle program as well as have a clean driving record. Exceptional customer service  and communication skills are also a must. Additionally, being an independent self starter and be able to manage time and scheduled appointments is paramount. If you see yourself as part of the mobile bike service phenomenon, then please contact steve.drouillard@velofix.com!
---