Velofix Cascades
Velofix solves the age-old problem that we have all faced. We provide a fast, convenient, superior service to you so that you are able to save time and ride more! When you book through Velofix's convenient online scheduling platform, one of our local mechanics will come right to your home or office. Velofix Cascades mechanics have over 40 years of experience between them, they are both avid cyclists and happy to share their experience with you!
Meet Your Mechanics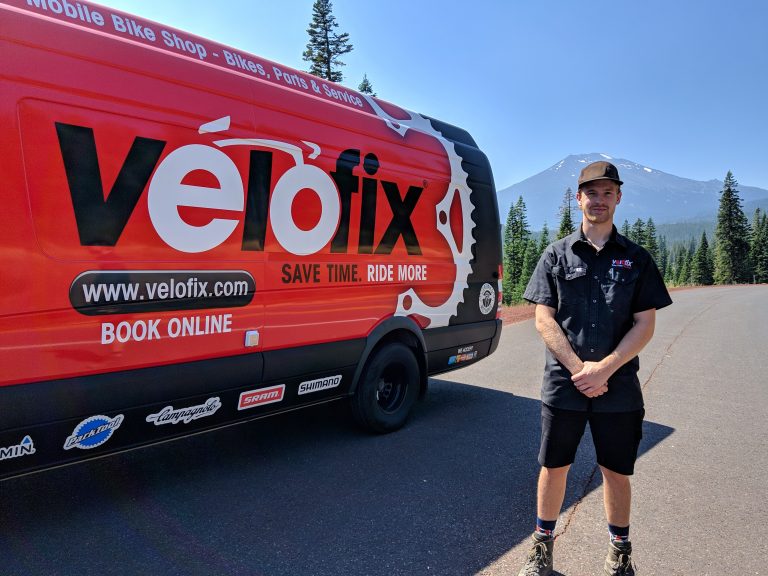 Grady Bend
Grady is a certified Velofix mechanic with four great passions:  Ride, Share, Fix and Explain
Ride… in every possible terrain, on-road, off-road, always pushing himself and his ride to the absolute limit.
Share… the freedom and joy of cycling with everyone.
Fix… the things that break, taking bicycles to a better place than before they broke.
Explain… teaching and showing how things work, how they break, and how to ride harder (or softer) with more enjoyment!
Riding hard and to the limits of his equipment drove him to his local bike shop — Often.  So often in fact, he asked for a job while still in high school.  A love affair was born. Since then, eight years spent operating several service departments have given him the opportunity to hone his craft.
Grady's mission is to make riding accessible.  Nothing beats the life on two wheels… But nothing blocks life on two wheels like a broken or out of tune bike, and nobody fixes a bike to sing in tune like Grady.
He is known in every shop as the guy to go to, and as the last.  Last because he is able to tackle the toughest challenges, and make sure it's not just good enough, but beyond excellent.
Sometimes life gets in the way of using your bicycle.  Even just fitting your bicycles in the car can be a daunting challenge; Grady loves working for Velofix, tearing those obstacles down by bringing the shop to your door.
As the red van leaves you smiling in the driveway, it's Grady's hope that he's left you more excited than ever to cycle, with a ride that works better than the day you rode out of the store.