Velofix Madison, Wisconsin
Velofix of Southern Wisconsin operates a mobile bicycle repair shop in Madison, Wisconsin.
Bike services are available throughout the entire metro area to include cities such as:
Monona, Fitchburg, Middleton, Sun Prairie, Maple Bluff, McFarland, Cottage Grove, Deforest, Verona, and Waunakee.
Dane County is a fun and scenic area to enjoy the "velo" life! The area has over 75 miles of off-street bike paths and 120 miles of on-street bikeways. These paths take riders through a wide array of lake views, urban area, forests, open fields and thousands of places to shop, hang out and view the city!
Velofix is here for the daily commuter, general rider, road cyclist, triathlete, cyclocross rider, mountain biker, and E-biker! Our mobile workshop comes to your home or office, conveniently and around your schedule so you can – Save Time. Ride More. Our shop also offers accessories, helmets, parts, and bikes through Velofix Direct.
Our team of bicycle enthusiasts are happy to assist with tune-ups, assembly, full overhauls, component upgrades, derailleur adjustments, gear cleaning, brake adjustments, wheel building, and bearing adjustments, handlebar changeovers and much more!
Ask us about corporate events and benefits for cycling club!
Need us at your workplace or clubhouse? We can help with onsite bike services, health and wellness program participation, and bike rentals.  Let us enhance your event with ride support, and expo representation by providing a quality and professional experience for your participants.
Meet your mechanic – Erik Elmer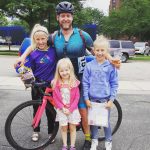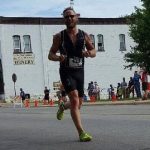 Erik is a born and raised "Sconnie" who found his way around as a kid popping wheelies and hitting jumps in the park either on his Huffy rigid mountain bike or his GT/Mongoose (which he personally "frankensteined" into his BMX bike). Tinkering around with random things in his younger days is what he believes brought him to his passion for bicycle mechanics and component specification today. After graduating high school, Erik followed in the footsteps of some family members by joining the United States Marine Corps.
Once his service was completed, Erik spent time in technical positions including fitness design/manufacturing and the construction industry. During this time, Erik took a short winter course to learn about bike maintenance for his own bikes at a local shop. It was from there that Erik noticed a passion for the industry and knew he should head into the bicycle industry as a mechanic.
Erik's experience and knowledge as sprint/Olympic distance triathlete, crit-racer, CX racer, and a bike shop service manager will make your bike service or upgrade experience second to none. Erik took it upon himself to make sure he was going to be leading the charge as your personal mechanic by attending additional courses through Barnett Bicycle Institute and United Bicycle Institute.
Erik's current specialties include:
Race Day Tuning; Road, CX, MTB, BMX
Corporate, Race, and Ride Events
New Road, CX, MTB, BMX, and Commuter bicycle builds
On and Off-Road Bicycle Maintenance, Diagnostics, Trouble-Shooting, and Repairs
Component & Accessory fit for every type of rider
Electronic Drive-Train (Di2, E-Tap, EPS) install, fine-tuning, troubleshooting and repair
Disc brake; Hydraulic & Mechanical install, repair, rebuild, and maintenance
Suspension Maintenance and Tuning
Bicycle Infrastructure for Parking & Storage
Erik's up-to-date certifications include:
Shimano S-Tec Certified (Shimano)
Shimano Di2 Certified (Shimano + UBI)
Advanced Suspension Certified (UBI)
FOX Suspension Certified (UBI); FOX Master Tech
Bicycle Assembly & Maintenance (BBI)
Bicycle Repair & Overhaul (BBI)
Suspension Service and Tuning (BBI)
Spoked Wheel Lacing (BBI)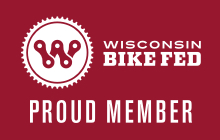 Get Rewards and Entered To Win The Canyon Giveaway