Velofix Bike Shop – Madison, Wisconsin
Velofix of Southern Wisconsin operates a mobile bicycle repair shop in Madison, Wisconsin.
Bike services are available throughout the entire metro area to include cities such as:
Monona, Fitchburg, Middleton, Sun Prairie, Maple Bluff, McFarland, Cottage Grove, Deforest, Verona, and Waunakee.
Dane County is a fun and scenic area to enjoy the "velo" life! The area has over 75 miles of off-street bike paths and 120 miles of on-street bikeways. These paths take riders through a wide array of lake views, urban area, forests, open fields and thousands of places to shop, hang out and view the city!
Velofix is here for the daily commuter, general rider, road cyclist, triathlete, cyclocross rider, mountain biker, and E-biker! Our mobile workshop comes to your home or office, conveniently and around your schedule so you can – Save Time. Ride More. Our shop also offers accessories, helmets, parts, and bikes through Velofix Direct.
Our team of bicycle enthusiasts are happy to assist with tune-ups, assembly, full overhauls, component upgrades, derailleur adjustments, gear cleaning, brake adjustments, wheel building, and bearing adjustments, handlebar changeovers and much more!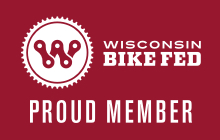 Ask us about corporate events and benefits for cycling club!
Need us at your workplace or clubhouse? We can help with onsite bike services, health and wellness program participation, and bike rentals.  Let us enhance your event with ride support, and expo representation by providing a quality and professional experience for your participants.
Get Rewards and Entered To Win The Canyon Giveaway
Mechanics