Velofix Nashville
Velofix Nashville is a mobile bike shop serving the Nashville Metro Area. For your next bike tune up or repair, book us online and have the shop come to you! We are full service and sales and can help you with your bike and accessory purchase decisions too.
Nashville metro has exciting growth but that can put more demands on your time. We're here to help, allowing you to forego the hassle of bringing your bike(s) to get serviced the traditional way. We offer a unique approach – we can visit you at home or work – when it's most convenient for you. We're excited to simplify the process for you – Save Time and Ride More!
Cycling is more popular than ever in the Nashville area. Civic investment and interest in commuting to work, more accessible mountain bike trails and greenways, the beautiful, hilly, rural roadways are all amazing aspects of where we live and play. We're getting involved and hope you do to! We look forward to seeing you out there!
About the Owner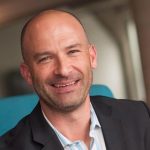 Eric and his family are avid bikers – the freedom of the road, the beauty of the trail, the hollering hoots and gleeful cheers of a ride with friends – these we love and want to share with you. As a business consultant for 25+ years, Eric has helped his clients deliver premium service and experience to their customers with sustainable processes and amazing people. Eric's excited to bring the value and convenience of Velofix to your doorstep, and help get you and your family biking safely and more often. Eric and his family are blessed to call Golden, CO, Brentwood, TN and Berkeley, CA home. See you out there, keep the rubber-side down!
Ambassadors