velofix Southern CT
Southern Connecticut has the terrain to match every style of biking. Whether you choose the rolling country hills, the steep, wooded back roads circling pristine reservoirs or the technical single-track trails of our state parks, Connecticut offers something for every type of cyclist, at every level.
Velofix SCT combines high-quality, personalized service with the convenience of on-site repairs, tune-ups and complete overhauls. We understand that many people aren't able to bring their bikes to their nearest shop, or don't want to be without their bike for weeks and Velofix SCT has the solution. We come to your home/office and are prepared to handle any repair for any bike – Road/Tri, Cross/Gravel, Hybrid/Commuter, All-Mountain/Downhill – as well as Tandem, Adaptive and E-bikes. Whatever you have, we'll get it ready for your next ride, at your convenience.
In addition to tune ups and repairs, we have partnerships with several companies for direct sales of products like Shimano, SRAM, Thule, Oakley, Wahoo and many more. Want to upgrade your components, or need accessories? We can order those items and have them in time for your appointment.
Beyond the van…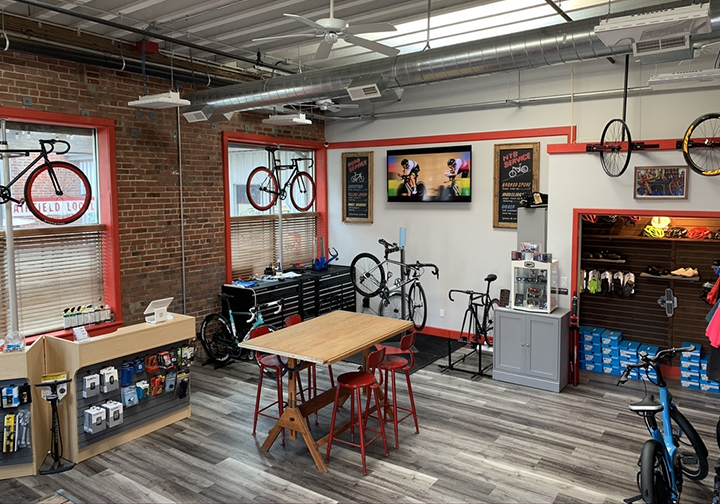 Need a quick flat repair? Want to pick up supplies, or get a professional fit? We've gone "beyond the van" by opening a small service shop in the Sportsplex at 85 Mill Plain Road in Fairfield! Check our Google business page for the latest hours, or give us a call at (203) 448-9753 for a private appointment.
Mechanics