Best Biking Trails in Northeast Florida 
Northeast Florida is filled with fantastic cycling trails that will take you everywhere from riding on the beach to historic cities and even through dense southern forests. There's a trail for everyone in this area, whether you are a cycling novice or a seasoned mountain biker. Check out some of the most notable spots in Northeast Florida to hit the trail.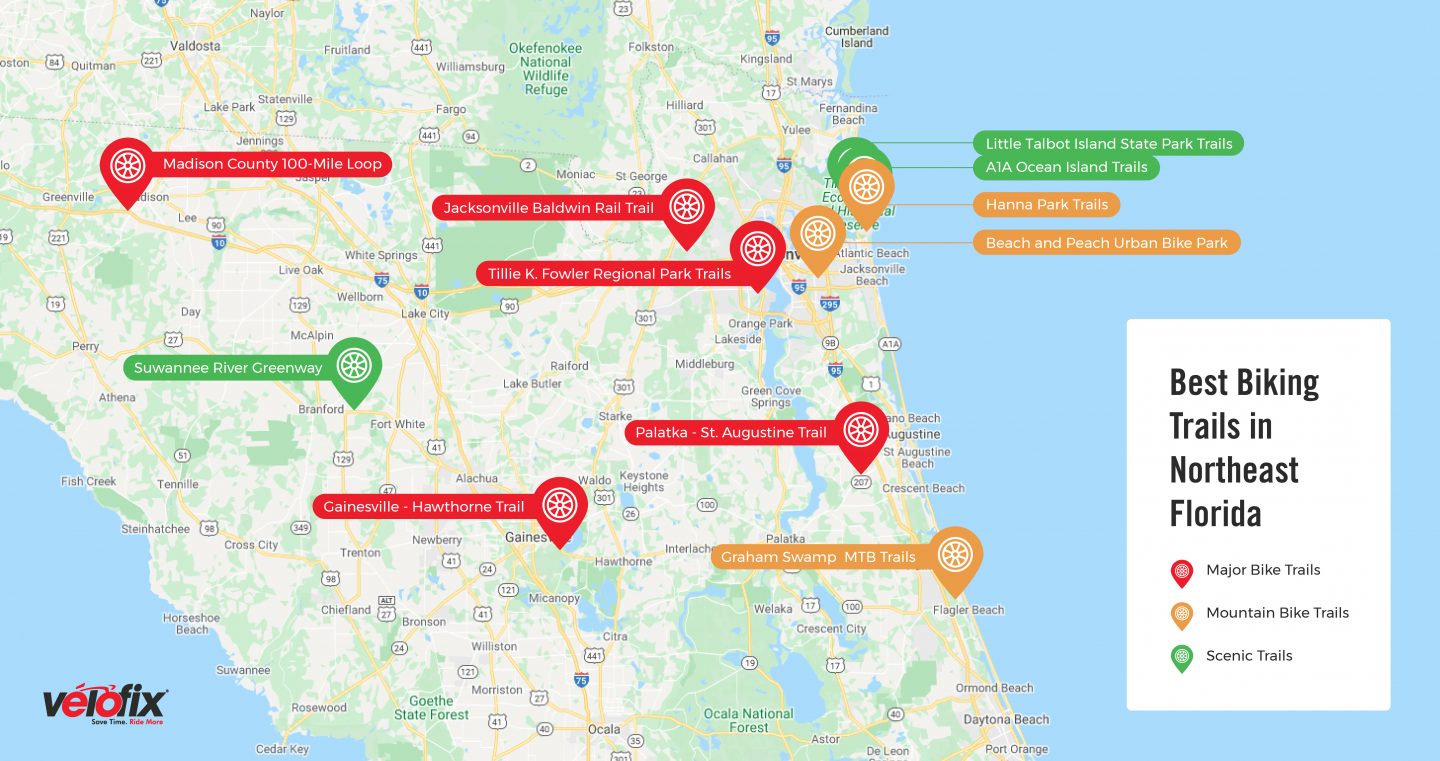 Major Bike Trails
Jacksonville Baldwin Rail Trail
This historic trail follows an old railroad corridor for 15 miles, and is completely paved and suitable for all bikes.
A paved trail that runs between Paynes Prairie and the center of Hawthorne, this route features some stark elevation changes and plenty of shade.
Here we have an 18-mile trail running mostly through rural farmland that takes you to one of Florida's most historic cities.
Tillie K. Fowler Regional Park Trails
Fowler Regional Park features a variety of shorter trails that are mostly easy rides so you can make your trip as short or long as you like.
This grand loop that starts and ends in downtown Madison draws biking groups and enthusiasts year round for its beauty.
Scenic Trails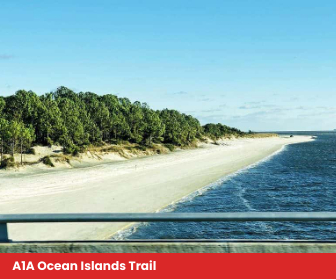 Take in the beautiful sights of the Atlantic coast on this majestic path that begins at Amelia Island and continues south into St. Johns County.
Start in Branford and travel a paved 29-mile out and back trail that takes you past some amazing ecosystems of Northern Florida.
Little Talbot Island State Park Trails
Little Talbot Island State Park has everything from paved trails to rides on the beach, and puts you up close to coastal flora and fauna.
Mountain Bike Trails
Hanna Park is home to tough trails meant for serious mountain bikers, but they are rewarding.
Beach and Peach Urban Park is located on the south side of Jacksonville, and is a haven for mountain bikers and BMX riders alike.
Graham Swamp Mountain Bike Trail
Graham Swamp Trail located near Palm Coast mixes a variety of climbs and descents for a thrilling experience.
The cycling experience in Northeast Florida is second to none. It's the perfect area to take your entire family on a cycling adventure because there is a trail for everyone regardless of skill level and experience. There's no time like the present to see the picturesque sights of Northeast Florida on two wheels, but it's also important to make sure you have taken care of your bike repair needs before heading out. Your Velofix Northeast Florida Mobile Bike Shop is here to save you time so that you can ride more. Book your service today.