San Diego East
Hi, I'm Brad, Owner and Operator of Velofix San Diego East. There's never been a better time to be outside staying healthy and distanced on a bicycle. We're here to keep your ride fun, fast, and safe all year long.
Our fantastic San Diego climate serves up great road and mountain riding in our area, as well as consistent opportunities to commute in town. With Velofix now serving San Diego's beautiful Eastern region, along and East of CA 125, you're never too far from a bike shop.
Whether you're riding the Great Western Loop, bombing Anderson Truck Trail, exploring Mission Trails, jumping at Sweetwater Bike Park, or getting some groceries from the local farmer's market, Velofix San Diego East is here to keep your bicycle moving worry free.
Everyone deserves a certified, honest, and dedicated mechanic to look after their beloved bike. Enjoy the trust, integrity, and convenience of our world class customer-first service model. Easily book online or by phone and the Mobile Bike Shop comes conveniently to your doorstep. There, issues are diagnosed and work is performed on premises, so you can save time and ride more.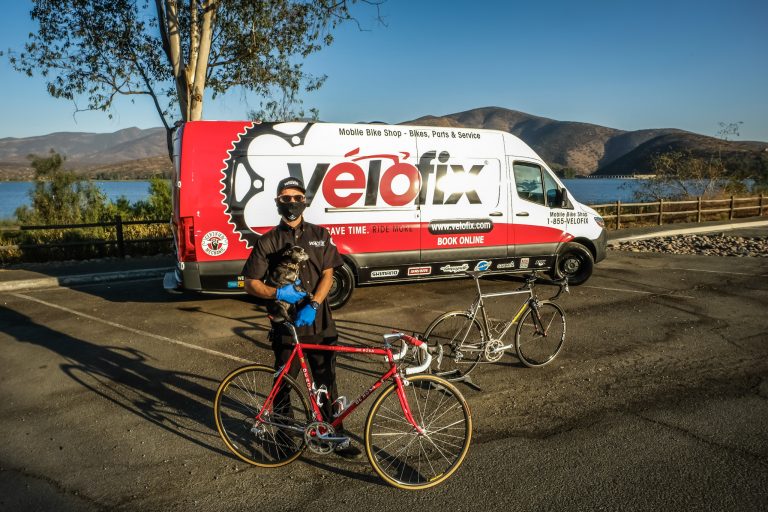 Ambassadors
Mechanics